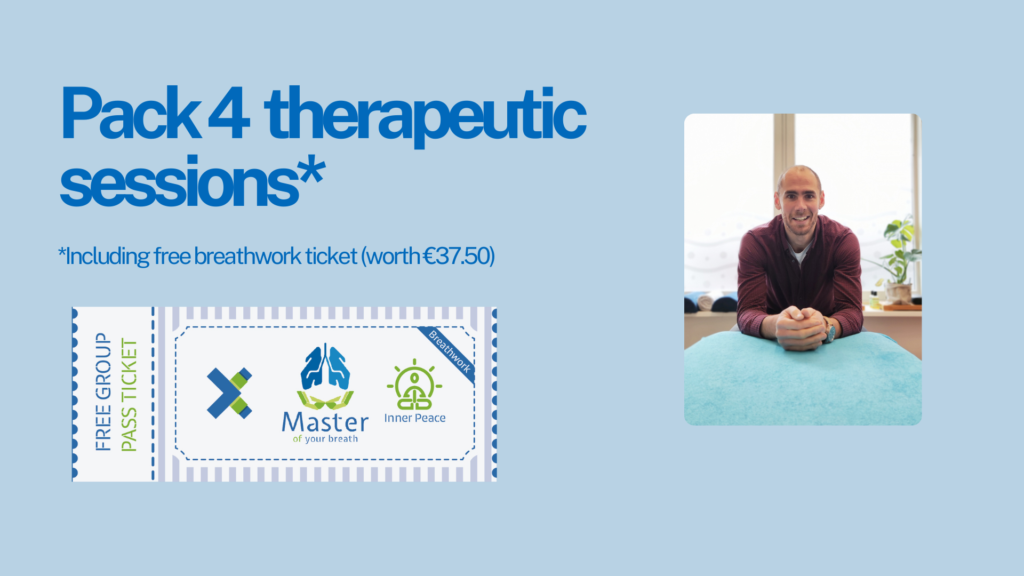 EXPERIENCING
PAIN

THAT NEEDS A PROPER CHECK / MASSAGE / TREATMENT,

MAKE AN APPOINTMENT
PATIENT REVIEWS
James is a really nice guy who knows what he is doing. Came to him with neck and back problems and he is so helpfull with his information that he is happy to share! He is looking at the cause and not only treating symptoms. Would highly recommend!
Eva van de Water
26/11/2023
In de afgelopen 8 weken heb ik met James gewerkt aan mijn schouderblessure middels functional training en massage. De ergste pijn was gauw verdwenen, maar waar ik het meest blij mee ben is dat ik mijn lichaam nu veel beter begrijp. Ik weet nu wat ik fout deed en hoe ik dus overbelasting kan voorkomen. James is respectvol, grappig en heel kundig. Hij weet waar welk spiertje zit, hoe deze loopt en waar pijn door veroorzaakt wordt. Ik hoor bij de fan club, thanks James!
Having tried so many masseurs in the past 10 years, James is the only one who can precisely find the trigger points to relax my low back muscles! I feel much better now. Will definitely come back for more sessions!
Very professional physiotherapist
Great workout with James. Really good support on showing the correct moves and reps in the most efficient way. Thus, afterwards an invigorating massage session to loose the muscle constrain!
James is a very good body therapist. He listens carefully and takes the time to check the issue in the body. Then he treats them in a very goid way. I have neck and right shoulder pain and also lack of shoulder mobility. After the session I felt my right shoulder was realesed and become more flexible. Thank you James!
Ik ben ben 4 weken geleden gestart met Functional Training. Ik heb altijd veel gesport met behoorlijk wat blessures tot gevolg. In de afgelopen weken heb ik al meer geleerd over het functioneren van mijn lijf dan ik ooit van iemand geleerd heb. Ik voel dat ik al soepeler beweeg door actief met de oefeningen aan de slag te gaan. James is erg vriendelijk, heeft veel kennis en leert mij om goed naar mijn lichaam te luisteren. Ik ga zeker door met de Functional Training, want ik weet nu al dat ik veel dingen ga leren, waar ik een leven lang plezier van ga hebben.
Leah Situnayake
06/09/2023
I had my first session with James and would highly recommend him. He made me feel comfortable and explained everything during our session. He is very knowledgable and clearly loves what he does and takes a holistic approach to your treatment. I felt like I learnt a lot in the 1 hour session I had. I already feel less tension and pain in my wrist and shoulder and look forward to booking another session. Thank you, James!
James is a very nice guy and has a lot of knowledge. I definitely recommend to go!
MY MISSION
My MISSION is to stay on top of my game when it is about the body and the mind. If you look for help I want to make sure I give my best to you to deliver positive outcomes and get you where you want to go.
Together

I am not only with you during the session but also afterwards.
Curiosity

Always challenge what I know, keep learning and be curious.
Listen

Do not believe in one size fits all or protocols your words count a lot.
Impact

I truly want to help using my knowledge and experience for you to get better.
I give you simple TIPS 🤓 to make your life BETTER ! That could be a good start 🚀🫁